In our campsite, we act to preserve the environment !
When you choose a campsite for your holidays, you choose to live close to nature, that is why we have commited to preserve it every day. What do we do concretely ? We use environmental friendly products, we have a mindful consumption of resources, an awareness politic to our clients and staff, as well as many other actions.
Thus, since 2015, we are labelled Clef Verte, an environmental international label with the aim of promoting touristic accomodation with an environmental management that is efficient, steady and dynamic.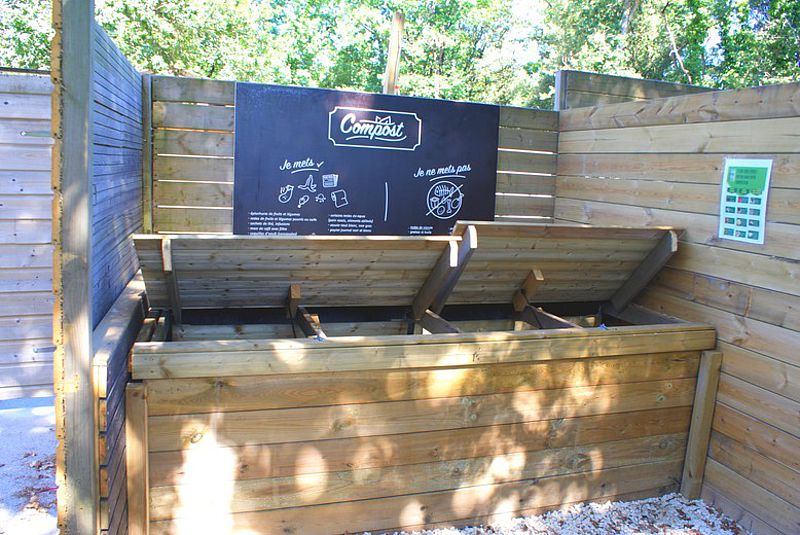 Thanks to the listening of the opinion of our customers but also by training and investing, we improve our services and our welcome, every year. We have achieved our efforts with the label Qualité Tourisme in 2018.
Qualité Tourisme is the only label given by the state to the tourism professionales for the quality of their welcome and services. This allows them to be instantly identified as establishments with high quality services that clients can choose with complete confidence.
To know more : https://www.qualite-tourisme.gouv.fr/fr.
300m away from the bicycle path and the Vélodysée path, the camping Palace is the ideal place to stay for cyclists on stage. We joined the label Accueil Vélo, which is a national label that guarantee high quality services along cycle tracks for roaming cyclists.
Accueil Vélo is a guarantee for acomodation :
► situated less that 5 kms from a bicycle path
► equiped with facilities adapted to cyclists : bike secured shelter, repair kit,
► a warm welcome (useful information, advices)
► that provides services dedicated to cyclists travellers : laundry, drying, bike rental
The website https://www.francevelotourisme.com/accueil-velo is at your disposal for any further information.
Download
~ Useful links ~