Reception
At the reception of the campsite, we welcome you everyday,
In April, May and June, from 9am to 12.30pm and from 1.30pm yo 6.30pm
In July and August from 8.30am to 9pm

RENTALS
Arivals from 4pm
Departures before 10am

PITCHES
Arrivals from 2pm
Departires before 12pm
If you think about arriving late, please contact us one day before you arrive.
The staff will give you information about the campsite and you can also find touristic information about Soulac and the region.
To secure your belongings, you can rent a kind of
« safe » inside the reception for 3€ for day.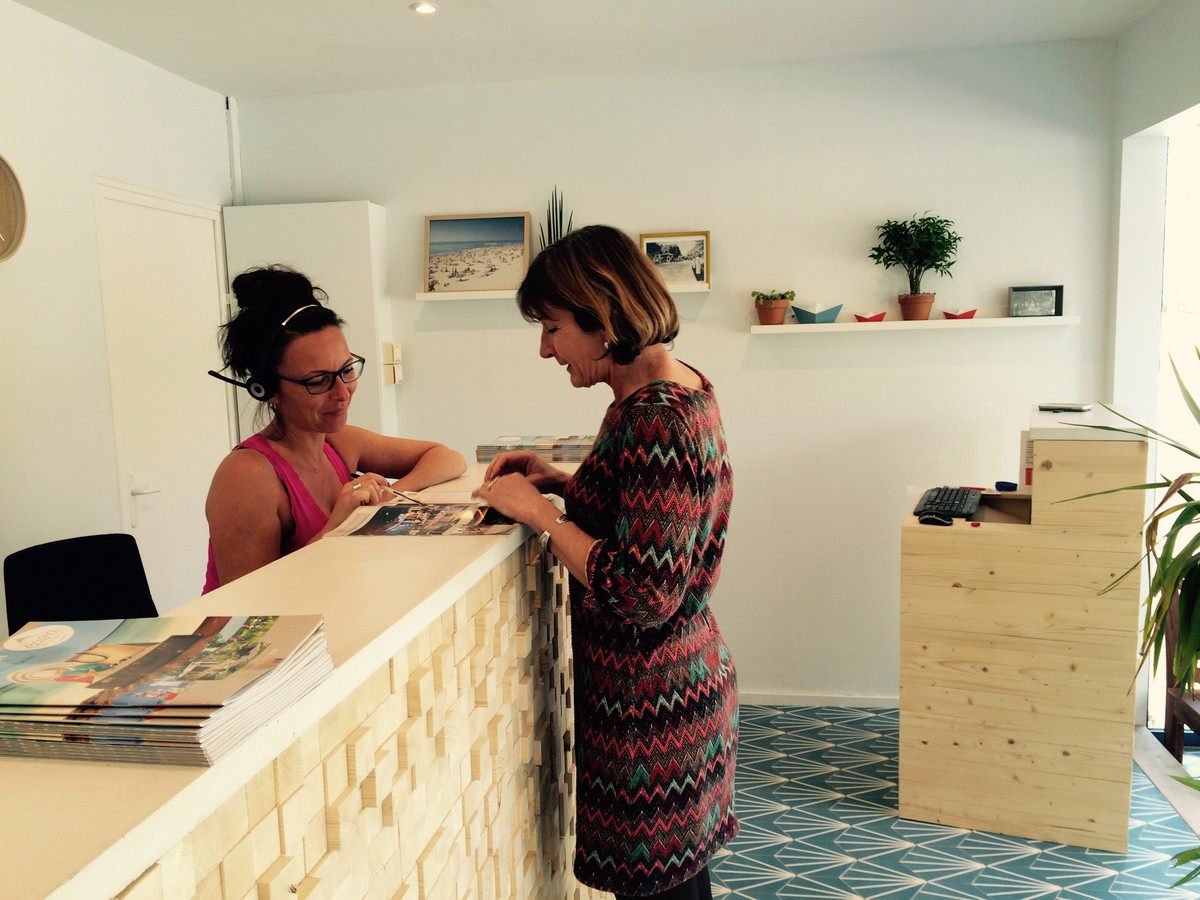 Services Camping 4 étoiles
Your mail
► To receive : it will wait for you in dedicated box in alphatical order
► To post : a mail box is available at the entrance of the campsite before the reception
We sell postcards and stamps at the grocery and the reception.
Internet
A wifi free connection is available at the bar. No code needed.
We also rend "mini-boxes" at the reception, from the provider "Bienvenue Wifi". For 39€ per week you have 2 gigas per day.
A laundry with washing machines and dryers, open from the opening of the campsite until the closing, 24h/24h.
You don't need any token, just euros in coins.
You can buy detergent dose at the grocery store.
Enjoy the TV room from 8am to midnight, with a giant screen and cinema armchairs !
For the lendand the equipments rental, please go to the bike rental cabin, you should find your happiness ! Vaccum, hairdryer, iron, etc.
Bike rental straignt in the campsite, with the possibility to rent: child trailers, baby's seats, children bike trailer, tandem bikes, eletric bikes. More information in the "Our shops" page.